FEBRUARY 17, 2004

Hopefully, as I continue researching, more will be forthcoming in other areas and I will post them.
Do come back often, and please let me know if you find a
JOSSEY-JOSEY ANCESTOR.

JACQUELINE JOSEY HELFRICH
SECRETARY/TREASURER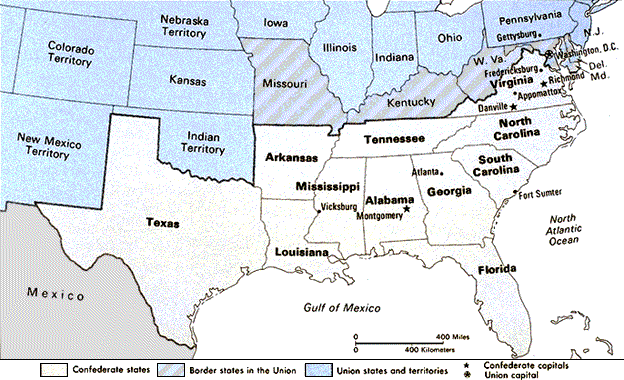 The following is a paragraph from a letter to House of Representative Fritz G. Lanham, dated November 10, 1925, from the Adjutant General's Office, War Department.

"The records show that one Thomas J. Josey, Private, Company C, 7th Regiment Alabama Cavalry, Confederate States Army, enlisted November 11, 1863 (also shown September 12, 1863), at Hall's Mills, Alabama. He is shown present on the rolls to June 30, 1864, last roll on file. Prisoner of War records show that he was captured near Franklin, Tennessee, December 17, 1864, and released at Camp Chase, Ohio, June 12, 1865, on taking the oath of allegiance to the United States. His residence is shown as Butler County, Alabama, and his personal description is as follows: light complexion, light hair, blue eyes, height 6 feet, age 19 years."

Very Respectfully, Robert C. Davis

SUBMITTED BY WILLIAM JOSEY (GRANDSON OF THOMAS JEFFERSON JOSEY)

CSA General
full dress


USA General
full dress


ADDITIONAL INFO FROM THE WEB
(Contributed by James Bradley Josey)
[NI01914] From Affidavits dated in 1911, by MELISSA
JANE JOSEY (nee COTTON), and EVANDER T. JOSEY,
they give a wealth of information on their families and children.
Evander T. Josey served four years in the
Confederate States Army, having duty in Louisiana and Texas.
The Josey family of North Carolina, Tennessee, and Texas, are related
and have made a great contribution to the founding of this Country.
Josey, W. H. March 11, 1862 Tennessee Bankhead's
Battery (Tennessee Scott's Light Artillery)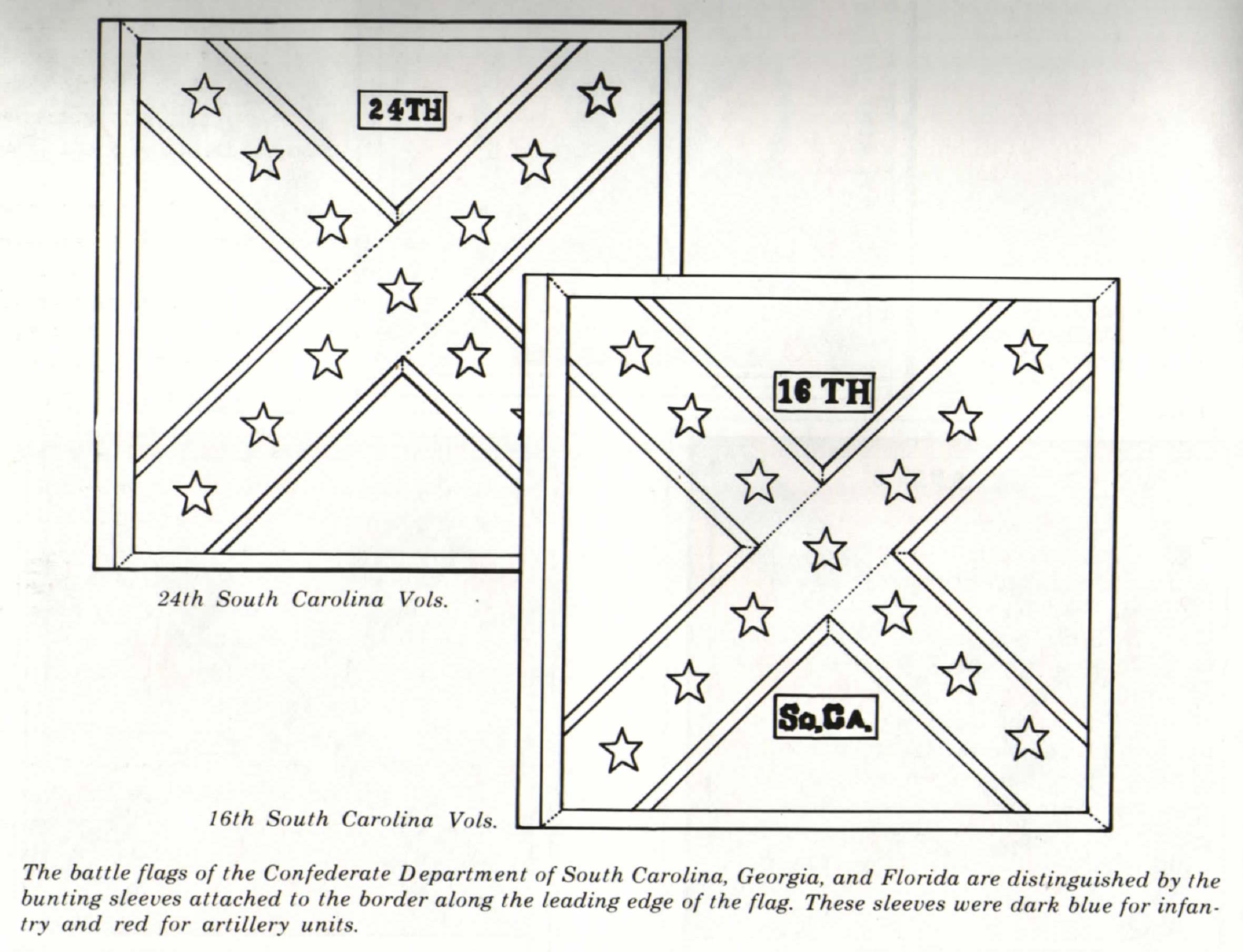 The regimental flag for the 23rd South Carolina Volunteers would have been similar to the one above, and appreciate it if anyone can tell us where to get a picture of the one for the 23rd.
Alan Smith sent the photo above and the following information on his great grandfather: David Wilson Josey was born 5 October 1841, son of William Robertson Josey and Elizabeth Turner, in St. Charles, SC. He was one of eleven children (five boys and 6 girls). During the War Between the States, David Wilson and all of his brothers (Benjamin, Elijah, George Lafayette, and Thomas) joined Company K in the 23rd South Carolina Volunteers and served in that unit until 1865. All but Benjamin survived the war; he died of typhoid fever and was buried in the Stonewall Cemetery, Winchester, VA, on October 23, 1862.
The survivors of Company K returned home safely; in 1909, several of the members of that unit met to write a brief history of the unitís endeavors, resulting in the publication "Sketch of Company K, 23rd South Carolina Volunteers, 1862-1865, by W. J. Andrews. This publication is available from various sources. David Wilson Josey died 15 September 1918, St. Charles, SC.


David Wilson Josey; St. Charles, S.C.; buried at Bethany Baptist Church in Bishopville, S.C.; ***captured at Fort Steadman, late March 1865; sent to Point Lookout, Md; released June 1865

George W. Josey; killed at Second Manassas in August 1862

Elijah Robert Josey;captured and sent to POW camp, Pt. Lookout, Md., released, returned to Lee County at end of war

Benjamin Fleming Josey; died in Winchester, Virginia of typhoid fever; buried at Stonewall Cemetery
George Lafeyette Josey (name added from the list in William C. Stiles' journal); buried in Little Rock, Arkansas *** captured at Fort Steadman, late March 1865; sent to Point Lookout, Md; released June 1865

Peter Josey (name added from the list in William C. Stiles' journal

Thomas J. Josey; *** captured at Fort Steadman, late March 1865; sent to Point Lookout, Md; released June 1865
Above Information Gleaned from: http://www.rootsweb.com/~scsumter/23rdreg.html
15TH (JOSEY'S) ARKANSAS INFANTRY REGIMENT
CONFEDERATE STATES OF AMERICA

Elected major 14 Apr 1862. Promoted to Col 8 Apr 1863. Arrested in Madison Co, AR 14 Feb 1864 and sent to Camp Chase, OH then to Point Lookout, MD 17 Feb 1865. Paroled 15 Jun 1865 at Memphis, TN. (Commanded the Regiment)
The regiment started out as Col. Patrick Ronayne Cleburne's 1st Regiment Arkansas State Troops, enrolled in State service on May 14, 1861. When it enrolled in Confederate service on July 23, 1861, it was called the 1st Arkansas Infantry; however, when he C.S. War Department discovered that there was already a 1st Arkansas Infantry (Col. James Fleming Fagan's regiment), the regiment was redesignated as the 15th Arkansas Infantry, December 31, 1861. Due to battle losses, the 13th and 15th Arkansas Regiments were consolidated on December 20, 1862, just before the Battle of Murfreesboro. Toward the end of the war, ten depleted Arkansas regiments, including the 15th Arkansas, were lumped together as the 1st Arkansas Consolidated Infantry, April 9, 1865. This regiment surrendered with the Army of Tennessee at Greensboro, North Carolina, April 26, 1865.
The companies of the 15th Arkansas were:
Co. A -- "Harris Guards" of Monroe County.
Co. B -- "Jefferson Guards" of Jefferson County.
Co. C -- "Yell Rifles" of Phillips County (Pat Cleburne's old company).
Co. D -- "Napoleon Grays" of Desha County.
Co. E -- "Tyronza Rebels" of Mississippi County.
Co. F -- "Monroe Blues" of Monroe County.
Co. G -- "Phillips Guards" of Phillips County.
Co. H -- "Rector Guards" of Prairie County.
Only eight companies even though a regiment was supposed to have ten. Two of the original companies -- "Yell Guards" and "Hindman Guards" -- refused to enroll in Confederate service on July 23, 1861, with the others, and were disbanded.
The regiment entered CSA service 23 Jul 1861 at Pitman's Ferry, AR.


08/04/2003
This was just found at the site:
USGenWeb Archives
http://searches.rootsweb.com/cgi-bin/ifetch2?/u1/data/la+index+11917127407417+F

Josey, E. A., Pvt. Co. F, 3rd La. Inf. Rolls of Prisoners of War, Paroled at Shreveport. La., June 7, 1865. Res. Caddo Par., La.
More updates after the Ancestry.com table below


Source: Ancestry.com