Susan Fowler Josey
1943-2021
Susan Fowler Josey died peacefully on April 21, 2021.
She was born in Houston, Texas on August 29, 1943. Susan and Lenoir M. Josey II were married for 57 years.
She is survived by her husband, daughter Kathryn Marie Josey Stone, son Lenoir M. Josey III and his wife Gina, sister-in-law Carolyn Josey Young and her husband John H. Young, brother-in-law Robert A. Josey III and his wife Pamela, and other loving family members.
Susan was a very kind, compassionate, beautiful lady, who was well loved by her many friends and family. She will be greatly missed. She spent her life working to make this a better world. She was devoted to her family, her many wonderful friends, and God.
Among other pursuits, she was Director of Ministry for many years at the Church of St. John the Divine and taught numerous Bible studies. A more detailed obituary will appear in next Sunday's edition of the Houston Chronicle.
The memorial service will be held at in the afternoon on Tuesday, April 27, 2021 at the Church of St. John the Divine, 2450 River Oaks Boulevard in Houston. The service will be livestreamed as well at https://sjd.org/josey. A reception will follow the service in Sumners Hall.
The family would like to especially thank Dr. Ritvij Bowry, Dr. Mark Dannenbaum, Dr. James T. Willerson (deceased), May, Dr. Bill Bryan, Dr Giuseppe Colasurdo, Deborah Ballard, Lynn Cutrer, and the Reverend Laurens A. Hall and the Reverend Dr. Leigh Spruill.
In lieu of flowers, the family requests that donations be given to The University of Texas Health Science Center at Houston, the Church of St. John the Divine, or the Museum of Fine Arts, Houston.
Condolences and remembrances may be left at www.bradshawcarter.com.
<![if !vml]>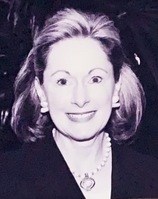 <![endif]>