Sarah Elizabeth Josey Neely, 82, passed away Friday. Ms. Neely was retired from civil service on Redstone Arsenal
after 30+ years working on the Saturn program with Dr. Werner von Braun. Sarah also was an officer of North Alabama Business Women's Professional Organization and was a faithful member of Southside Baptist Church until her health declined.
Survivors include her two sons: Michael Neely and Phillip Neely; and four grandchildren: Jared,
Brittney, Stefan, and Sean.

Visitation will be Wednesday from at Berryhill Funeral Home. Chapel service will
follow at with Dr. Murray Wilton officiating. Burial will be at Miller Cemetery.
In lieu of flowers, contributions may be made to Friends, Inc.; P.O. Box 608; Huntsville, AL 35804 or Rheumatology Research Foundation by e-mail to foundation@rheumatology.org in memory of Sarah Neely.
Visitation
Wednesday, November 09, 2016
Berryhill Funeral Home 2305 Memorial Parkway NW Huntsville, Alabama 35810
Top of Form 1
Bottom of Form 1
Funeral Service Wednesday, November 09, 2016
<![if !vml]>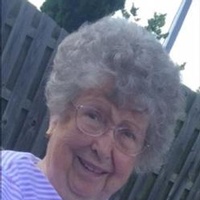 <![endif]>