Rebecca Jean Wright Josey, age 77, of Douglas, Georgia passed away on Sunday September 23, 2018 at Coffee Regional Medical Center. Mrs. Josey was born on March 2, 1941 in Denton, Georgia the daughter of the late George Orville Wright and Lou Annie Lott Wright.

She was a retired English and History Teacher having worked thirty years with the Atkinson County School System, Coffee County School System and South Georgia State College. Mrs. Josey was a charter member of Northside Baptist Church.

Survivors include her husband, Dennis Cecil Josey of Douglas, GA; three daughters, Ramona Denise Josey Steptoe (Eddie) of Douglas, GA, Alicia Dianne Josey of Douglas, GA and Jeannie Darlene Taillat-Josey (Patrick) of Frisco, TX; three sons, George Ashley Josey (Lori) of Vero Beach, FL, Duc Nguyen (Julita) of Spartenburg, S.C. and Antoni Foe (Suwini) of Tempe, AR; two brothers, Lawrence Wright, Cumming, GA and Gerald Wright of Ball Ground, GA; thirteen grandchildren, Sarah Jordan Gaunt, Matthew Evan Josey, Andrew Logan Josey, Sean Landon Josey, Brant Cory Raper, Jack Edward Steptoe III, Andrew Dennis Steptoe, Axelle Jeanne Danielle Taillat, Zoe Cecile Floriane Taillat, Parker Ajani Foe, Meghan Dwita Foe, Tiffany Chandra Nguyen and Jonathan Chandra Nguyen; two nieces.

Funeral services were held on Wednesday September 26, 2018 at at Northside Baptist Church with Dr. Ray Coleman officiating. Interment was in Douglas City Cemetery. Mrs. Josey's daughters sang a song she penned in 1971, "Oh My Lord What a Morning". Congregational songs will be "Brethren We Have Met to Worship", "He Keeps Me Singing", "No One Ever Cared for Me Like Jesus" and "More Like the Master". Glennis Colemen provided prelude and postlude music as well as accompaniment for the hymns.

Sims Funeral Home was in charge of arrangements.
<![if !vml]>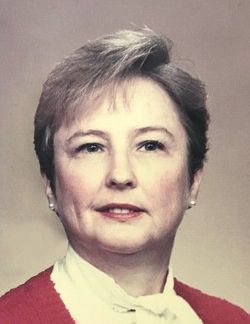 <![endif]>