Obituary for Norman William Burgess II in Winston Salem , North Carolina
Norman William Burgess II, "Stormin Norman", 74 of Winston-Salem, NC, passed away peacefully Thursday afternoon, July 22, 2021, in the loving care of his family and the KBR Hospice Home.  Born July 1, 1947 in Niagara Falls, New York, eventually moving to Winston-Salem, NC in 1976-77 to join his family. Norm grew up in Niagara Falls and Lewiston, NY. Upon graduating from the University of Minnesota – Mankato, he joined the Air Force, serving six years during the Vietnam War. Upon returning home, and after a short stent with A. L. Williams, Norm re-joined his father's construction business, The House of Burgess'es, Inc. as co-owner until Mr. B's passing and continued as owner until 2000-01. Norm and Susan started Classic Colonial Structures, Inc. in 2001-02. His dream home and residence to date was the feature WSJ-Home Place "cover story" in the 2008 WSHBA's Showcase of Remodeled Homes.
 Norm loved the outdoors and his music, growing up playing the saxophone, trumpet, and drums, whether in church or his professional band -- darn the invasion of the Beatles! He loved his motorcycles from his days of dirt biking to riding his Harley, classic cars, snow skiing, camping, etc. However, spending time with his family and friends was most important. Like no other, Norm thought of his nephews and niece, along with their spouses, as his own children. He touched the lives of so many through his kind spirit, winning smile and enthusiasm for life. Norm was active for many years in Rolling Thunder, a Vietnam Veterans group - NC Chapter 2 in Statesville, NC followed by being one of the founding members of NC Chapter  6 in Winston-Salem. The friendship, love, and brotherhood within these groups and other associated groups across the country was undeniable/indescribable.
 Besides Norm's amazing belief in the Lord, the impeccable care he received over the past 10 years from the W. G. (Bill) Hefner VA Medical Center, Salisbury, NC (Urology and Oncology), and especially his team of doctors and nurses at the Kernersville VA Clinic, fueled Norm's strength, both mentally and physically, up to his very last week. And he kept them on their toes, and they loved him for it. Often you heard the staff say, "Here he comes, Stormin Norman, down the hall", they loved the sound of those cowboy boots! They all took such good care of him, and his family is forever grateful.  In December 2020, along with the VA, Trellis Supportive Care of Winston-Salem, joined the ranks - Palliative Care followed by the Hospice Home, and once again, the family cannot begin to express our deep and loving gratitude. He was preceded in death by his parents, Norman William Burgess and Leanore Lucas Burgess. His memory will be cherished and survived by his wife, companion and best friend of 24 years, Susan M. King Burgess; sister, Lynda B. Jenkins (Gaither, Jr.); sister, Marylee B. Basore (John); nephews and niece; Gaither Jenkins, III (Sarah), Burgess Jenkins (Ashlee), Lynlee Basore Donaldson (Danny), John Basore II, and a large extended family that loved him dearly.
 The family will receive friends for a "Celebration of Life at the House that Norm Built" on Saturday afternoon, August 14, 2021, from to , 3275 Nottingham Road, Winston-Salem, NC (near Forsyth CC). There will be a PRIVATE Graveside Service for the family only. Interment at Forsyth Memorial Park, Winston-Salem, NC. In lieu of flowers, memorial contributions can be made to Trellis Supportive Care or, to the North Carolina Chapter of Tribute to the Troops.
<![if !vml]>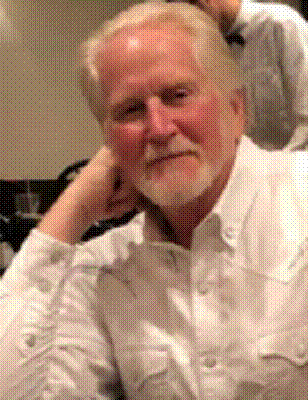 <![endif]>