Nadine Josey
(May 13, 1968 - January 18, 2013)
Memorial Services will be Held Thursday January 24, 2013 at at the Stinson Northwest Chapel located 16540 Meyers Road at the John Lodge Fwy. Final Dispostion of the Remains is Cremation.
Nadine Josey was born May 13, 1968 to Esther and Otis Josey in Detroit, Michigan.
Her big heart spoke in volumes as she attracted many people of all ages. Being the "mom" of the neighborhood, she never denied a person in need even if it was in her best interest to do so. Nadine received where she specialized in Home Health Care.
With a warm heat family was very inportant to her. Based on her fundamental beliefs of faith, loyality, humor and toughness. She enjoyed babysitting and taking care of children. She had a very outgoing personality, a cutting edge sense of humor. Being known as one of the best soulfood cooks in town. She enjoyed baking cakes and having cook-outs.
Nadine became ill and did not allow her illness to break her spirit. Everyday was a day of celebration. Upon defeating cancer as well as other edical conditions.
The Lord laid hands on Nadine and called her home Friday, January 18, 2013.
Her brother Lewis Josey preceded her in death.
Cherishing her life and memory is her mother Esther Josey, Her brothers Otis Josey, Christopher Josey, and sister Miss Josey, four children Nikki, Dominique Jones, Ray Jones and Martez Josey. one granddaughter, Brooklyn Jones and her life time friend Wilbert Avant, several nieces, nephews cousins relatives and friends.
<![if !vml]>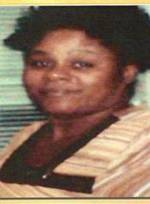 <![endif]>