Bartow, GA - Mrs. Mary Zulene Josey Moats of Bartow, entered into rest at her home on Thursday, May 19, 2016.

Funeral services will be conducted on Sunday, May 22, 2016, at at Friendship Baptist Church, 8180 Friendship Church Road, Bartow, GA, with Pastors Tom Harrison, Steve Keener and Roger Holley officiating. Burial will be at Friendship Baptist Church Cemetery. Pallbearers will be: Eric Moats, Brian Barfield, Brentley Moats, Erik Miller, Dylan Moats and Ethan Moats.

Zulene was born on May 16, 1928, near Bartow, GA. Zulene was a founding member (1954) of Friendship Baptist Church. At Friendship, she served for many years as the Girls Auxiliary director, Sunday school teacher and church treasurer. She was a superb homemaker for her family for over 40 years before branching out to become the Activities Director at Glendale Nursing Home in Wadley, GA.
Mrs. Moats was preceded in death by her parents, Henry Zepho and Marie Beckworth Josey; her son, David German Moats; her daughter, Valeria Moats Barfield; her brother, Henry Lewis Josey and her parents-in-law, German Quincy and Reba Cobb Moats.

Mrs. Moats is survived by her husband of 70 years, Rogers William Moats; her daughter, Donna Faye Moats of Charleston, SC and her son, Lester Rogers Moats (Vicki) of Newton, NC; her seven grandchildren, Lisa Barfield Smith (Billy) of Hartsfield, SC; Eric Moats (Cindy) of Dobson, NC; Amy Barfield of Lewisburg, WV; Robin Narehood of Dobson, NC; Brian Barfield of Alderson, WV; Brentley Moats of Ruckersville, VA and Charla Moats Miller (Erik) of Charlotte, NC; thirteen great grandchildren, Alexis Barfield, Dylan Moats, Ethan Moats, Anna Barfield, Bailey Barfield, Trey Smith, Zayne Smith, Colter Smith, Jasmine Narehood, Nathan Narehood, Sophie Narehood, Marissa Miller, and Ivy Miller; two step-great grandchildren, Brooke Hawks and Brittany Hawks and step-great great grandchild, Randy Badgett.
In lieu of flowers, the family request memorials be made to Zulene's favorite charity, the Baptist Foreign Missions or to Pruitt Health Hospice.

The family would like to thank Pruitt Health Hospice of Swainsboro for their wonderful support and care.

The family will receive friends Saturday at Taylor Funeral Home.

Taylor Funeral Home and Cremation Care, of Louisville, is in charge of arrangements.
<![if !vml]>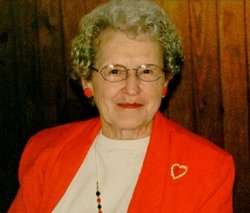 <![endif]>