Lina Sue Collier Josey 1949 - 2020
JOSEY, Lina Sue, age 70, of Webster, FL passed away at AdventHealth Dade City on January 26, 2020. She was born on November 21, 1949 in Opelika, AL to parents Hubert Collier & Joyce Marie (Bain) Collier.
A kind smile was never far from Lina's face, she was known for having open arms and an open heart for all who knew her. In any situation, she always gave more of herself. Lina was full of faith and instilled that in others. She regularly attended Cross Connection Church in Bushnell, FL where she was an active member of their Ladies Bible Study Group.
Lina had a love and natural talent for crocheting. She loved to share her talent by making precious keepsakes for friends and family. Over the years, many babies have been wrapped in blankets filled with Lina's love.
Lina attended school in Tampa, FL before moving to Dade City as a teenager with her five sisters. This is where she met Richard Clifford Josey, her loving husband of 50 years. The majority of her career was spent working for Northside Mental Health, working in the accounts payable department for over 30 years.
Lina was preceded in death by her granddaughter Julianna Nicole Heinz and many other beloved family members.
She is survived by her husband, Richard Clifford Josey; one son, Robert Heinz (Andria Heinz); one daughter, Nadia Heinz; three sisters: Rita Campbell, Terrie Henshaw, and Shirley Lewis; one granddaughter, Sophia Heinz; two step-grandsons: Michael & Nicholas Hernandez; and many nieces, nephews, grandnieces, and grandnephews that all loved her dearly. Her church family was a loving second family that will truly miss her as well.
A visitation will be held from on January 29, 2020 at Hodges Family Funeral Home 301 Chapel. A memorial service will be held at on February 8, 2020 at Cross Connection Church in Bushnell, FL. For those who wish to send flowers, the family kindly requests that they be sent for the memorial service in February.
<![if !vml]>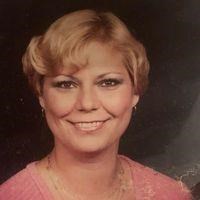 <![endif]>