DR. JULIAN'S OBITUARY
<![if !vml]>

<![endif]>
Dr. Julian Cleon Josey, Jr.
Dr. Julian Cleon Josey, Jr. died Monday, May 10 at Spartanburg Regional Hospice Home. A native of Spartanburg, he was born at home on March 20, 1938 to Helen Lancaster and Dr. Julian Cleon Josey. He is survived by his wife of 33 years, Dorothy Chapman Josey, and his children: Julian Cleon Josey III (Virginia), Daniel Jordan Ellis Josey (Ann Bryan), John Treadwell Josey (Britton), Martha Cloud Josey Erwin (Alex), and Rachel Josey Kelley (Jack); his sister, Mary Helen Williams; his seven grandchildren: Addison Houck Josey, Henry Townsend Josey, Daniel Jordan Ellis Josey, Jr. (Virginia), William Carr Josey (fiancée Laura), John Melton Josey, John Treadwell Josey, Jr. and Jackelyn Grace Josey. He is also survived by a beloved niece and nephew as well as a host of loyal friends.
He graduated from Spartanburg High School in 1956. He went on to attend Washington and Lee University and then graduated from Wofford College in 1960. He continued his education at the Bowman Gray School of Medicine at Wake Forest University and graduated in 1964. He was an intern at Grady Memorial Hospital in Atlanta in obstetrics and gynecology.
In 1967, Dr. Josey honorably served his country as a Captain in the United States Army in Vietnam and was awarded a Bronze Star with valor. After he returned from Vietnam, he changed his specialty to radiology and went on to finish his residency at Henry Ford Hospital in Detroit.
In 1970, he returned home to Spartanburg where he worked for his beloved Spartanburg Regional for nearly 50 years. While there, he was Chair of the Radiation Oncology Department, Medical Chief of Staff, a founding board member of the Regional Foundation, and a member of the Board of Trustees. He joined the Episcopal Church of the Advent upon his return home where he was a devoted member who served on the vestry. He was also on the board of the Salvation Army and was a commissioner for SCETV.
His dedication to his patients was apparent through the large role he and Dr. James D. Bearden played in creating the Gibbs Cancer Center, the Bearden-Josey Center for Breast Health, and the Gibbs Cancer Center at Pelham. In addition to the passion he had for his patients and the love he had for his family, Dr. Josey enjoyed fly fishing, reading, gardening, farming, and talking and talking and talking some more.
A celebration of his life will be held on Friday, May 14 at on the grounds of the Episcopal Church of the Advent at 141 Advent Street, followed by a reception in his garden at 150 Zimmerman Lake Road. In lieu of flowers, memorials may be made to the Spartanburg Regional Foundation Cancer Fund (101 East Wood Street Spartanburg, South Carolina 29303) or the Advent Foundation (141 Advent Street Spartanburg, South Carolina 29302).
Condolences may be expressed to the family online at www.jmdunbar.com
Dunbar Funeral Home
& Crematory
To send a flower arrangement or to plant trees in memory of Dr. Julian Cleon Josey, Jr., please click here to visit our Sympathy Store.
<![if !vml]>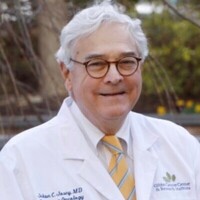 <![endif]>