In Memory of
John H. Josey
August 24, 1926 - December 9, 2017
After a long and full life, John Howard Josey passed away at home surrounded by his family on December 9, 2017. John was preceded in death by his parents, Joseph and Mattie (Salter) Josey, brother Joe Josey, and sisters Hazel Williams, Martha Windham and Sue Bouchillon. He is survived by his beloved wife of 66 years Carolyn Cobb Josey, his loving children Howard Josey, Bill Josey and Jan Ehrhardt (David). He is also survived by grandsons John Ehrhardt, Paul Ehrhardt, Michael Josey, Harris Josey and Luke Josey, as well as many nieces and nephews.
John was a much-loved husband, father, grandfather, and mentor to many. All who knew John were blessed by his integrity, kindness and helpfulness and his gift of encouragement. The foundation of his life was his unwavering faith in his Lord and Savior Jesus Christ.
John was born and raised in Castleberry, Alabama. After serving honorably in the United States Army, he proudly went to the University of Alabama. John began a sales career for Proctor and Gamble that lasted 20 years before moving to Birmingham in 1973. For over 40 years, he was President of John H. Josey Company, specializing in the merger, sales and acquisition of companies throughout the southeast. John was a deacon, Sunday School teacher, and active member of Brookwood Baptist Church and, in his later years, a faithful member of Dawson Memorial Baptist Church. He was also active in the Downtown Rotary Club, The Monday Morning Quarterback Club, and The Red Elephant Club. He was actively involved with the University of Alabama, on the Presidents Cabinet, Honors College Board, and in 1986 was the recipient of the Henry and Julia Tutwiler Distinguished Service Award, the highest award given by UA for loyalty and service.
The family extends their deepest thanks to Juanita Gaines Johnson for her years of love and care and to Comfort Care Hospice.
His family will receive friends Wednesday, December 13, 2017 at at Brookwood Baptist Church followed by a memorial service at . A private graveside service burial will be held at Elmwood Cemetery in advance of the memorial service. In lieu of flowers, donations can be made to Alzheimer's of Central Alabama (P.O. Box 2273 Birmingham AL 35201), The Big Oak Ranch (P.O. Box 507 Springville AL 35146), or the John H. Josey Endowed Scholarship/Honors
<![if !vml]>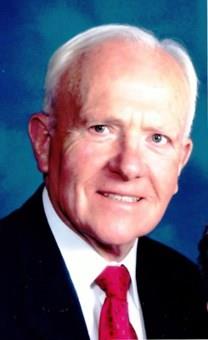 <![endif]>