4 Aug 1934 – 1 Apr 2022
Jimmy Allen Josey was larger than life and was known by various names - "Diamond Jim", "Jinx", "Daddy Jim", "Papa Jim" to name a few. He cheated death so many times that we thought he might actually live forever.

Jimmy's life played out like scenes from a movie and he had a story for everything. He joined the Marine Corps at the age of 17 and served in the Korean War. He attended Cameron University where he studied architecture and played football. He was a builder and the homes, businesses and churches he crafted helped to develop the surrounding communities. He had architecture throughout the state of Oklahoma, but if you have passed through Apache, Cyril, Cement or Anadarko then you have likely passed by a structure of his creation.

There was nothing he couldn't do, and if you asked him for guidance on how to do something he was always willing to help, and you probably heard him utter the phrase 'a village idiot could do that'. There was nothing he couldn't do.

He had a distinctive look that was later in life marked by his long white hair. It seemed like wherever he went people knew who he was.

He was an avid football fan and when 2 of his grandsons played football for Apache he never missed a game. He also loved to watch OU football games and family events had to be planned accordingly around those games.

Jimmy enjoyed watching television in general and you could find him watching Gunsmoke and Ancient Aliens on a daily basis. He also enjoyed watching videos of old rock and roll bands and early country music singers. He refused to give up possession of the TV remote control for any reason.

He was born August 4, 1934 in Carnegie, Oklahoma to Willie and Helen Josey. Jimmy left this world on April 1, 2022 at the age of 87 to be with our Father in His great mansion.

He was preceded in death by his father, Willie Josey; his mother, Helen Shackelford Josey; a son, Joey Josey; a granddaughter, Skye Josey; two brothers, Billy and David Josey; and a sister-in-law, Shirley Josey. He leaves behind his wife, Belinda Josey, of the home; daughter, Julie Kretzer and husband Justin along with Julie's mother Barbara Claborn of Apache; daughter, Delta Pack and husband Coty of Gracemont; grandchildren: Zach and Julie Josey of Chickasha, Gage Josey of Apache, Jade Josey of Apache, Levi Myers and wife Jesse of Anadarko, Josey Myers of Gracemont, and Branson Haddon of Anadarko; great grandchildren: Emry, Slade and Bree Josey of Chickasha, and Braxen Josey of Apache; brother, Tony Josey of Apache; sister, Jerri Skinner and husband Edward of Fletcher' along with many other extended family and friends.

There will be a viewing with the family from on Thursday, April 7, at Crews Funeral Home in Apache. Services will be held Friday, April 8, at at the First Baptist Church in Anadarko, with burial to follow at Fairview Cemetery in Apache.
<![if !vml]>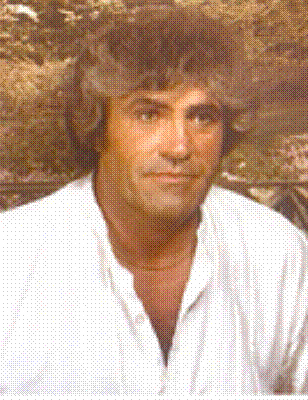 <![endif]>