Jacqueline Thames Baker, 81, widow of Malcolm Douglas Baker Sr., died Friday, Dec. 23, 2011, at her home.
Born in Clarendon County Nov. 19, 1930, she was the daughter of the late Horace Thomas Thames and Jessie Wade Smith Thames, and stepdaughter of Ila Smith Thames.
Baker was a charter member of Lemira Associate Reformed Presbyterian Church where she served as Sunday school teacher, choir director, and organist for over 65 years. She was also the retired owner and operator of Baker Appliance Company along with her beloved husband, Doug.
Active in the community, Baker was one of the 33 charter members of the Sumter Genealogical Society, where she was also an active volunteer for many years, assisting countless families from around the country in researching and documenting their family lineage. Always proud of her South Carolina heritage, Jackie was a member of the Daughters of the American Revolution, the Huguenot Society, First Families of South Carolina, and the Jamestowne Society.
Baker's love of music was evident in her role as a beloved piano teacher, where she taught many of Sumter's young people the disciplines and valuable skills associated with music. She also taught music at area kindergartens and entertained the residents of National Health Care and Solomon's Home, where she resided for the last chapter of her life.
Surviving is one son, Malcolm Douglas Baker Jr. and wife, Charlotte, of Lexington; three daughters, Patti Welday and husband, Kurt, and Susan E. "Beth" Huggins and husband, Don, all of Sumter, and Nancy Graybeal and husband Frank of Fuquay-Varina, N.C.; and four grandchildren, Jessica Huggins Bettinger and husband, Joe, Russ Graybeal, Meg Graybeal, and Adam Baker.
Funeral services will be held at Monday in the chapel of the Elmore Hill McCreight Funeral Home with the Rev. Dan Rowton officiating.
Burial will follow in the Sumter Cemetery.
Pallbearers will be her nephews.
Honorary pallbearers will be the Elders and Deacons of Lemira Associate Reformed Presbyterian Church.
The family will receive friends from to prior to the service at the Elmore Hill McCreight Funeral Home and also at her home immediately following the burial.
Memorials may be made to the Sumter County Genealogical Society, 219 W. Liberty St, Sumter, SC 29150; Lemira ARP Church, 514 Boulevard Rd, PO Box 1333, Sumter, SC 29151; or Tri-County Hospice, 2560 Tahoe Dr, Sumter, SC 29153.
The family wishes to express their gratitude to Dr. Steve Madden and the staff of Lexington Oncology, Tri-County Hospice, and all of her personal care givers for the comfort they provided during her final illness. A special thanks goes to Kim McGinnis for her loving care, support, and friendship.
Posted Sunday, December 25, 2011
<![if !vml]>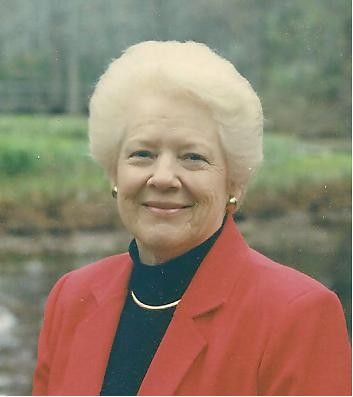 <![endif]>