Ila Edna Josey Reed
24 Mar 1935 - 15 Jul 2021
Ila Josey Reed, 86, of Eldorendo, GA, passed away Thursday, July 15, 2021.
The funeral service will be held at on Saturday, July 17, 2021 at Ivey Funeral Home Chapel with Rev. David Grubbs officiating.† The family will receive friends immediately following the service.††† Interment will be at Bethel Baptist Church Cemetery.† Online visitors may sign the guest register at www.iveyfuneral.com.
Ila was born Seminole County, GA, the daughter of David Sim Josey and Edna Howard Josey.† In the early 1950ís she was a CNA at Riverside Hospital and later volunteered for the Gray Ladies at Memorial Hospital for many years.† She retired from Thomas and Betts.
She enjoyed fishing, working in the yard, and going to yard sales, but her favorite thing was to sneak off to Biloxi.† She loved her family.
Survivors include her daughter, Debra Donalson (David) of Eldorendo, GA; her son, William L. Reed, Jr. of Colquitt, GA; her 3 grandchildren; her 6 great-grandchildren; and her great-great-granddaughter.† Ila was preceded in death by her husband, William L. Reed.
Ivey Funeral Home, 502 S. Scott Street, Bainbridge, Georgia 39819.† 229-246-3232.† iveyfuneral.com, is in charge of arrangements.††††††††††
<![if !vml]>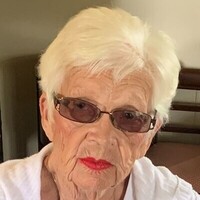 <![endif]>