Eva Jeanette Josey Brice, age 87, of Riddleville, died Tuesday, December 31, 2013, following an extended illness. A memorial service will be held on Friday, January 3rd, at at the Davisboro Baptist Church with Rev. Larry Glover officiating. The family will receive friends from until the hour of service at the church.

Mrs. Brice was born in Johnson County the daughter of the late Marvin Lawson Josey and the late Susan Drudell Mixon Josey. She along with her late husband of 48 years Sgt. James T. Brice, Sr. lived in numerous locations while he served a career in the U.S. Air Force. Mrs. Brice was a long time resident of Germantown, Maryland where she managed Middlebrook Grocery before retiring home to Riddleville after her husband's death. She was a member of the Davisboro Baptist Church. Mrs. Brice is predeceased by her sister, Joyce Jamae Josey; and her daughter-in-law, Beth Brice.
Survivors are her sons Major James T. Brice, Jr. of Suffolk, VA and Wayne Brice and his wife Mildred of Terrell, TX; grandchildren, Timothy Brice, Jennifer Brice, Michael Brice and David Brice; her brother, William Josey, Sr. and his wife Frances of Riddleville; and her sister Melba Josey May and her husband Francis of Sandersville.

Donations may be made to the Davisboro Baptist Church, P.O. Box 70, Davisboro, GA 31018 or to the American Kidney Foundation, 6110 Executive Blvd., Suite 1010, Rockville, MD 20852-9813.

May and Smith Funeral Directors of Sandersville is in charge of these arrangements.
<![if !vml]>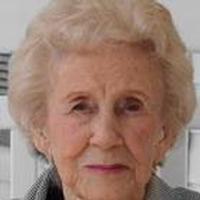 <![endif]>