Dorothy Louise Josey Owen, 85, of Granbury, passed away Wednesday, December 21, 2016 in a Fort Worth Hospital.

Graveside funeral services will be held at A. M., Tuesday, December 27, 2016 at the Meridian Cemetery, S. Hill Street, Meridian, Texas, with Aaron Kenagy officiating.

Dorothy Louise Josey was born January 26, 1931 in Meridian, Texas to William McNeill Josey and Addie Bell White Josey. She was raised in Meridian and attended Meridian Elementary and Meridian High School. On February 18, 1949, Dorothy became the bride of Roy Leon Owen in Weatherford, Texas. After marriage, in 1949, the young couple moved to Fort Worth where they remained until 1989 when they retired and moved to Granbury, Texas to make their home. During the time they lived in Fort Worth, Dorothy worked as a school secretary in the Fort Worth Public Schools and was a Para-Professional for the Fort Worth Independent School District system. On October 23, 2014 Roy Owen passed away and Dorothy continued to live in Granbury where she was a member of the Granbury First United Methodist Church.
Dorothy was preceded in death by her parents, William McNeill Josey on December 14, 1972, and Addie Bell White Josey on June 28, 1985; her husband, Roy Leon Owen on October 23, 2014, and a brother, Clifford Josey.

Words of comfort and peace may be sent to Mrs. Owen's family at lawsonfuneralhome.neT

Obituary published online 22 Dec 2016 by Lawson Funeral Home, Meridian, Texas.
<![if !vml]>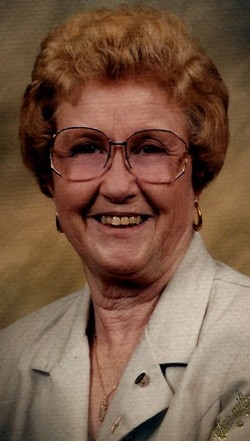 <![endif]>