Dorothy Lou Joses Josey
On May 25, 2020 Dorothy Lou Jones Josey went home to her heavenly Father after several years of declining health. Born on July 1, 1930 to Tommie and Lillie Jones in Clebourne, Johnson County, Texas, she was the 4th child of 6 children. She graduated from Cleburne High School in 1947 and was a Comptometer graduate in 1948. She moved to Fort Worth with friends and worked at Leonard Department Store. She met and married Howard H. Josey who was born and raised in Maiden, NC who was serving in the Air Force. They had 3 children-Judy, Ricky, and Ronda all born in Texas. They later brought their 3 children to N.C. where they have resided since 1960. She retired from Vermont America in Lincolnton where she worked for 17 years. She has always been active in her church, Mt. Ruhama Baptist in Maiden, NC where she was a choir member. Retirement brought her great joy. She was a member of Senior Morning Out at Maiden Recreation and other groups as well where she enjoyed providing a daily joke to the group. She helped with Senior Meals on Wheels and loved helping others when needed. She enjoyed traveling and visited the Vermont America Plant in Melbourne, Australia when she visited her daughter Judy and her family when they lived in Sydney, Australia for a year through Newton-Conover Rotary International's Scholarship for "Teaching the Handicapped". She extended her trip to include Figi and Hawaii. Her favorite traveling was back to visit her family and friends in Texas and many class reunions. She loved people, loved to laugh and never met a stranger. She wrote her collection of memories along with pictures and created her own autobiography.
Dorothy is survived by 2 daughters - Judy Hastings and husband Ralph of Conover and Ronda and husband Dr. Bobby Gantt of Forest City, N.C., daughter-in-law Martha Josey Kinsella and husband, Tom of Newton; 1 brother, John Jones of Austin, TX; 1 grandson, Shane Hastings and wife Jennifer of Conover; 3 granddaughters - Ashley Hurley and husband, Brandon, of Franklinville, N.C., Amber Rogerson and husband Lance of Wilmington, N.C. and Alison Gantt of Forest City, NC. She is also survived by 1 great-granddaughter, Hannah Hastings of Conover and 7 great-grandsons – Caleb Hastings of Conover, NC; Bo, Dillion and Duke Rogerson of Wilrnington, N.C.; Hayden, Sawyer and Maddox Hurley of Franklinville, N.C. She is also survived by 2 stepdaughters and families in Kansas.
Family who preceded her in death are her son, Ricky Josey, her former husband Howard of Claremont, NC. 2 brothers - T.L. Jones and Robert Jones of Joshua, Texas and 2 sisters - Josie Blaschke and Georgie Bond Fort Worth, Texas.
Her family would like to thank the staff of Catawba Valley Living at Rock Barn , Claremont, NC and Caldwell Hospice and Pallative Care of Hudson, NC for the wonderful care and support that was given to their mother.
Dorothy will lie in state on Thursday May 28, 2020 from at Burke Mortuary Chapel in Maiden.
<![if !vml]>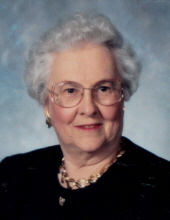 <![endif]>