Deborah Gallagher "Debbie" Josey
October 14, 1951 - June 5, 2022
Scotland Neck, North Carolina - Deborah Gallagher Josey (Debbie) of Scotland Neck, NC passed away on June 5, 2022 following a long and courageous battle with cancer. During Debbie's final days, she was lovingly and devotedly surrounded by her family. Debbie was born on October 14, 1951 to the late Glen F. Gallagher and Sue Ullery Gallagher. She graduated from Scotland Neck High School, Peace College and East Carolina University where she earned a Master's Degree in Guidance and School Counseling. She was a well-respected college counselor at Roanoke Chowan Community College in Ahoskie, NC for several years.
Debbie was an active and enthusiastic supporter of the Scotland Neck Memorial Library and Sylvan Heights Bird Park. She was also a dedicated and devoted member of the Scotland Neck United Methodist Church. Until the final weeks of her life, Debbie worked tirelessly supporting, volunteering and serving in leadership roles at all three.
To all of her grandchildren, nieces and nephews she was affectionately known as "Bebe". They all loved their Bebe with all of their hearts, and she loved them. She had that special ability to make each and every one of them feel special. It was just one of her many unique gifts.
When not at home in Scotland Neck, Debbie loved going to the beach. Taking long, early morning walks and searching for that perfect piece of sea glass was one of her favorite pastimes. But most of all, joining her beach friends in the late afternoon at the "Sittum" was the highlight of her beach days.
Debbie will be remembered for her warmth, grace and generous kindness. But above all, she will be remembered for the courageous way she fought her battle with cancer. During her twenty year struggle she was an inspiration to us all, but more importantly a life line of support to countless friends or acquaintances that were also diagnosed with cancer. Even when fighting for her own life, she was constantly making calls or writing notes of encouragement to others.
Debbie was predeceased by her parents, Lieutenant Commander Glen F. Gallagher and Sue Gallagher Veach and Everett Kermit Veach, Jr. She is survived by her devoted and loving husband of forty-four years C.K. (Joey) Josey, their two sons and daughters-in-law Tripp & Pammy and Logan & Sarah. Also left behind to cherish her memory are five grandchildren, Charlie, John, Vivian, Hannah Claire and Kitch. Debbie had one brother – Glen Gallagher and wife Cathy of Cincinnati, Ohio and two sisters Kae Aycock and husband Tom of Bracy, VA, and Candy Holland also of Bracey. Debbie also had a host of nieces and nephews that adored her and often referred to her as "their second mother".
Joey, Tripp and Pammy, and Logan and Sarah would like to thank their many friends for the countless phone calls and text messages of support during the last several days. They will be forever grateful to Dr. Heather White of Physicians East in Greenville, NC for her compassionate care, love and concern over the last five years.
There will be a visitation on Wednesday, June 8, 2022 at Garrett-Sykes Funeral Service – Letchworth Chapel in Scotland Neck from to
A graveside service will be held at Trinity Episcopal Cemetery in Scotland Neck at on Thursday, June 9, 2022. The family will receive friends immediately following the service at Debbie and Joey's home, 7799 Mary's Chapel Road, Scotland Neck.
In lieu of flowers, memorial donations may be made directly to the Scotland Neck United Methodist Church, P.O. Box 401, Scotland Neck, NC 27874, directly to the Sylvan Heights Bird Park, P.O. Box 368, Scotland Neck, NC 27874; directly to the Scotland Neck Memorial Library, 1600 Main Street, Scotland Neck, NC 27874; or online by visiting tmcfunding.com/search then type Debbie Josey.
Garrett-Sykes Funeral Service – Letchworth Chapel in Scotland Neck is handling the arrangements for the Josey family and online condolences can be directed to the family by visiting letchworthsykesfs.com.
<![if !vml]>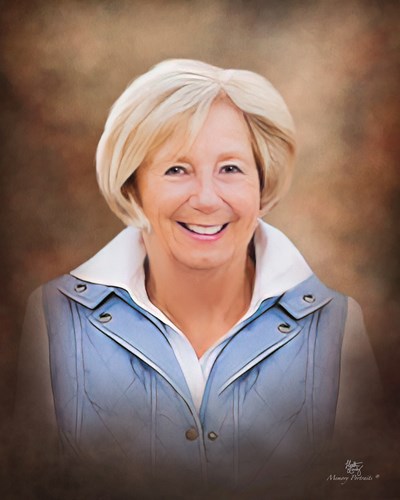 <![endif]>