Barbara Etta Claborn from Apache, Oklahoma was born on November 26, 1943, in Boone, Caddo County, Oklahoma to Robert and Roberta Beavers Claborn.
At a young age Barbara married Jimmy Josey, the love of her life. Together they had two children, Joey and Julie Josey. After 23 years of marriage, they divorced, yet they remained good friends throughout their lives.
Barbara, also known as 'Mama B' to most, was a beautician and barber. She loved doing hair and was a color specialist. She was very artistic and had an eye for fashion and design. Mama B was as colorful as her wardrobe. Always dressing for the season with a hat to match any outfit. Growing up her number one heart throb was Elvis Presley. In her free time, she loved listening to music like Elvis, Foreigner, Bob Seger and more. Gardening became a lifelong hobby; her green thumb was as strong as her heart. She was also a proud member of The Apache Chamber of Commerce.
She later moved to Shalimar, Florida where she lived for 12 years. When family and friends came to visit, she was the hostess with the mostest. She would take them to her favorite restaurants and spots on the beach. She not only lived in Florida but also loved to travel the world. She always referred to herself as a gypsy at heart. Visiting Paris, Spain, Greece, and Hawaii her love to explore created lifelong memories. Eventually her adventurous heart came back to Oklahoma to be close to family. When she moved back to Oklahoma, she took a part of Florida with her... Literally, bags of sand.
Mama B was a dedicated grandma to her grandchildren and great grandchildren. Her family was her world. She would come to every football game to cheer on her grandsons Zack and Gage. She was an avid Warrior and OU football fan. From her hat down to her socks she was always covered in orange, black and white on Friday nights and crimson and cream every Saturday. On Sundays, she loved going to church and spending time with family and friends. She shared her outfit skills with granddaughters Jade and Skye and loved dressing them up for church. Her closet was also always open to her two beautiful great granddaughters Emry and Bree where they loved to put on a fashion show by dressing in Mama B's dresses, hats, and jewelry. She also loved watching her great grandson Slade play football, and her great grandson Braxen loved getting her mail for her and eating her lemon cake and other snacks. Mama B was a very giving and caring person, showing it through her love for the many nieces and nephews she had on both the Claborn and Josey side of the family. They would keep up through visits, photos, and cards. Her love was always returned through spending time with them and many phone calls. She never missed a beat.
She left us at the age of 78 on May 1, 2022, at her home in Apache, with her family by her side.
Barbara's celebration of life was held Saturday, May 14, at 11 am, at the First Christian Church in Apache, OK. Arrangements were entrusted to Crews Funeral Home/Oakcrest Cremation Center.
Barbara was preceded in death by her son, Joey Josey; granddaughter, Skye Josey; parents Robert and Roberta Claborn; brothers: Bobby Claborn and Marion Claborn; and sisters: Mary Joyce Swanda and Virginia Brush.
Survivors included daughter: Julie and husband Justin Kretzer of Apache; grandson: Zack and wife Julie Josey of Chickasha: grandson, Gage Josey of Apache; granddaughter: Jade Josey of Apache; great grandchildren: Emry, Slade, and Bree Josey of Chickasha and Braxen Josey of Apache; brother, Billy and wife Cecile Claborn of Apache; brother, Andy and wife Vicki Claborn of Siloam Springs, Arkansas; and wife-in-law, Belinda Josey of Anadarko.
<![if !vml]>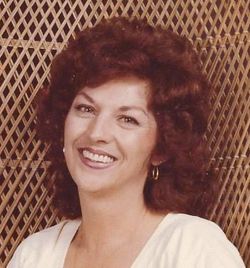 <![endif]>