Asheville – Alton Josey "Bo" Watts was born December 8, 1927 in the Oswego community of Sumter County. He was the son of the late Vernie Parnell Watts and Ethel Mae Jones Watts. He attended public school at the Oswego Elementary School, the Mayesville Consolidated School and Edmunds High School, graduating in June 1944. He attended Clemson College before entering the US Navy in July 1945. He was stationed at NOB Argentia, NFL rose to the rank of GM3/c and discharged in July 1946. He returned to Clemson and earned a Degree in Mechanical Engineering in January 1950.
He was employed by Carolina Power & Light Co. In September 1950, he was recalled to active duty with the US Navy during the Korean War. He was released from active duty in January 1952 and returned to work with Carolina Power & Light Co., where he spent the next 38 years, retiring in 1990 as Manager, Fossil and Hydro Generation Western Area in Asheville, NC.
During his career, he was very active in the engineering profession. He was a registered professional engineer in NC and a member of the North Carolina Engineers Society and on the board of directors for several years. In 1964, he organized the Sanford, NC Engineers Society, which was part of the North Carolina Engineers Society. He was a long-time member and past president of The Engineers Society of Western North Carolina. Also, in 1964, he was elected Honorary Member of the NC State University Chapter of Pi Tau Sigma, the school's Mechanical Engineering Honors Society. He was a 50-year life member of the American Society of Mechanical Engineers.
He was a lifelong member of the United Methodist Church and held many offices in the church. He was a certified lay speaker and Sunday School teacher at Skyland United Methodist Church. He organized Troop 72 of the Boy Scouts of America at Skyland United Methodist Church. He was a member of The Order Of The Arrow and served as Scoutmaster for 10 years. He was a 50-year member of the Lions Club and was past president of the Valley Springs Club. He served on the Board of Directors of the Skyland Fire Department for six years. He worked with the United Way of Buncombe County, serving on the budget committees of several organizations in Buncombe County.
After his retirement, he became involved with genealogy and did extensive research on his family. He developed a website that assisted many of his family members all over the US to find lost members. He also composed several documents on his family which were donated to the Genealogy Library in his hometown of Sumter, SC. He was also involved with Ballroom Dance and had many wonderful friends in the dance community. He was a member of "Four Seasons and Memories" Dance Clubs in Hendersonville, NC. He was an avid skeet, trap and sporting clays shooter and was a member of several gun clubs in North and South Carolina. In later years, he learned to bowl and was a member of Haywood Knolls Bowling League in Hendersonville, where he had so many close friends.
He was preceded in death by his wife of 43 years, Stenza Lee Pait Watts of Bladenboro, NC. He is survived by a son, Jeff Watts (Sherry) of Candler, and a daughter, Pegge Watts McCormick (James) of Surfside Beach, SC; a grandson, Justin Watts McCormick (Dana) ; two granddaughters: Kelly Alford (Adam) and Lara McCormick (Bill), all of Surfside Beach; four great-grandchildren: Wyatt, Reed, Griffin, and Caroline; two step-grandchildren: Eddie Morse (Tiffany) and Lee Morse (Barbara); and two step-great-grandchildren: Parker and Avery.
Alton was also preceded in death by his sister, Colzie Britt, and his beloved companions Lorna Mims and Binney Miller.
A memorial service will be held at Friday, August 6, 2021 at Groce Funeral Home at Lake Julian. Friends will be received following the service. Inurnment will be private.
In lieu of flowers, memorial contributions may be made to Valley Springs Lions Club, 4 Fawn Drive, Asheville, NC 28803.
Groce Funeral Home at Lake Julian is assisting the family.
<![if !vml]>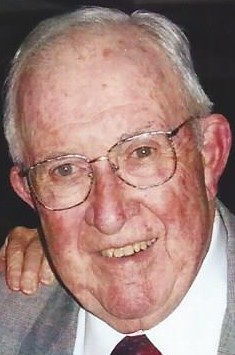 <![endif]>