Wilson
Funeral services for Amanda Kay (Josey) Archer, 30, of Healdton is scheduled for Wednesday, June 29, 2011, at the Alexander Funeral Home Chapel of Wilson with Rev. Derek Bolin officiating. Interment will follow at Mount Olive Cemetery in Healdton.
Amanda was born November 23, 1980, at Andrews, Texas, and passed away Saturday, June 25, 2011, at Ringling, Okla.
Amanda moved to this area in 1983 at the age of two years old moving here from Louisiana. Amanda attended school at Healdton and was a Nurse's Aide. She was presently employed at Elmbrook Nursing Home in Ardmore. She married Mr. James David Archer Sr., April 27, 2010, at Gainesville, Texas, and they made their home in Healdton.
Amanda enjoyed playing dominoes and pool and she cherished her family and especially her three sons. She was a past member of the First Freewill Baptist Church of Healdton.
Preceding her in death is her grandmother, Doris Wedgeworth; aunt, Penne Johnson; and uncle, Bud "Bo" Wedgeworth.
Survivors include her husband, James of the home in Healdton; sons, David Wright, Tommy Wright and Landon Wright; stepgrandchildren, Jamie Gaither and husband, Rodney of Healdton, James Archer and Rae Ann Morrow of Lone Grove, and Danny Archer and wife, Ashley of Healdton; parents, Rick and Sandra Morrow of Healdton, and Terry Josey of Louisiana; siblings, Sherry Davis and husband, Robert of Ratliff City, Terry Josey and wife, Christina of Healdton, Ricky Morrow and wife, Danette of Ringling, Justin Josey and wife, Leslie of Healdton, and Rae Ann Morrow and James Archer of Lone Grove; and numerous nieces, nephews, other family and friends. Pallbearers will be Terry Josey, Ricky Morrow, Justin Josey, James Archer Jr., Danny Archer and Robert Davis.
Honorary bearers are the members of Amanda's Pool League Team of the Valley National 8 Ball Association.
Family visitation will be held this evening at the Alexander Funeral Home of Wilson from
<![if !vml]>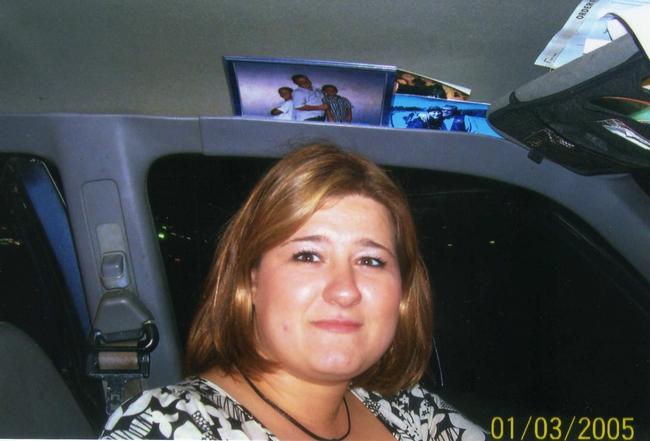 <![endif]>