I enjoy the Josey family reunions very much. It's always a pleasure to associate with relatives and friends. I certainly appreciate everything that all of the organizers do for the entire family. They can never be repaid. Everyone should thank all of the organizers for the entire family from the bottoms of their hearts!
BILL JOSEY - ALASKA



Looking forward to the upcoming reunion. Will bring the kids and grandkids again to hopefully instill in them the desire to keep an old, great family together.
HAROLD AND KAREN JOSEY - GEORGIA



We have been to only one reunion, and while that one was so enjoyable, we wish we could have attended more. It is our belief that our children and grandchildren will benefit in many ways by knowing some of the background from whence they have come. We greatly appreciate all that Bud and Marion have put into this family genealogy.
BOB AND ALICE JOSEY - GEORGIA



Well it might have been a long drive from Connecticut to North Carolina, but it was an experience that I nor my children will never forget. My kids were amazed that everyone there was in some way related. The tour through town and seeing buildings with the Josey name on them was great. Living up north we don't see the name Josey except our own immediate family. It made us feel really important to see our family name on buildings and the Josey Brothers store.
NANCY JOSEY HAYFORD - CONNECTICUT

I always do enjoy getting together with friends and family. It is good to visit with kin from afar. I really did enjoy the Carolinas where there were a lot of Joseys that had come through there.
LAVON JOSEY - MISSISSIPPI

I
t was an unforgettable experience having the opportunity to finally be able to meet my relatives. Being born in California and living here all my life has kept me from knowing my true roots. The reunion and the beautiful state of North Carolina will be memories I will cherish forever.
GLENDA JOSEY - CALIFORNIA

I have enjoyed learning about my families past, along with seeing where it's going. I have been to three reunions and now look forward to seeing friends and family, I also look forward to meeting new friends and family. For all those who have been and can't make it this year, we'll miss you. For everyone that will be there, I'm looking forward to seeing you in April!
STEVE JOSEY - CONNECTICUT

About the last family reunion we had in North Carolina. I thoroughly enjoyed it. I thought everything was well organized, and there was so much to see and do. I would not have missed it for the world. I think it was one of the better one's that I attended and I have almost been to all of them. It is always good to see and visit family, and we have the best one. I pray that I will be able to attend the one in Valdosta, Ga.
GENE JOSEY - MICHIGAN

I grew up knowing about the Josey's of Washington County, Georgia. I had just spent two years working on my family genealogy and "discovered" that there are Josey's everywhere. It was, therefore, a particularly gratifying experience to attend the 2001 House of Josey Reunion and actually meet some of these long lost relatives, see old pictures, and hear stories.
MATT C. SMITH - GEORGIA

The reunion is a great time to get together with kinfolks, meet new kinfolks and fellowship together. If we did not have this time together we would not see and know about our past and what our loved ones went through for us to be where we are today. It should be a time for gratitude and thanksgiving.
JIMMY AND ALICE JOSEY - TEXAS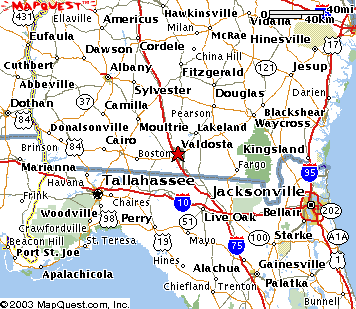 We will be looking up and down every road leading into
Valdosta, GA
and hoping you will be on one of them headed to
THE HOUSE OF JOSSEY-JOSEY REUNION!!
Josey
(http://www.placesnamed.com/j/o/josey.asp)

Josey is the 8,824th most popular last name (surname) in the United States; frequency is 0.001%; percentile is 69.750 [SourceCBN]



Who will bring the trophy home for the most new Joseys recruited?
Please let Jackie know what techniques you are using to find new Joseys.
Go to your local telephone books, on the Internet, ask cousins, etc.
Pass the word around, and come home as the
WINNER WITH THAT TROPHY!
JACQUEL384@aol.com





The little clouds will cry tears
If you aren't there to share cheers

With all of the Joseys who have come
We need you also to share some

Let's try for as many Joseys on stage
As we have bubbles on this page

But, above all, we need YOU there to say:
THANK YOU, JANEEN AND RAY!

(By Yours Truly - Jackie)

That last line is because Ray and Janeen Josey have given our
HOUSE OF JOSSEY-JOSEY
such focus and outstanding direction, we must be at the reunion in large numbers to let them know what they have meant to us with their leadership.
Ray and Janeen have been invaluable with their fresh ideas and helpful attitudes. They have some great suggestions to present to the Board of Directors of The House of Jossey-Josey at the reunion. They have also planned and are hosting this 2003 reunion. These are all time consuming and involved projects and they have done a magnificent job with everything they have touched. They are truly
JOSEY GEMS