Welcome to the House of Jossey-Josey website! This beautiful site was originally designed and created by Jackie Josey Helfrich, beloved secretary-treasurer of The House of Jossey-Josey for many years. We are proud of this special place and appreciate very much all of the love and hard work Jackie put into developing it. If you are researching your Jossey or Josey ancestry, this is a great place to start!

At this site you will find information on the HOJJ reunions, past and future; archive Newsletters of the HOJJ; Family History information; contact information for ordering copies of the cds of the House of Jossey-Josey books; HOJJ membership information; Ancestor photographs and photos from past reunions; service records of Josseys & Joseys for various wars; and a wealth of genealogy information gathered and assembled by our Historian/genealogist, J. Edward "Bud" Josey.

Much of the existing information on this site is currently being updated and expanded, so check back often.

The members of the House of Jossey-Josey hope you will join us at our National Reunions.

Our historian, J. Edward "Bud" Josey, has published an 8 volume set of books on the genealogy of the Josseys and Joseys. The original printing of this fabulous set of books sold out years ago. Despite continued demand, no further printing is planned. However, you can purchase a copy of the books on CD from Bud! Contact him at bmjj1234@gmail.com or see the contact information on this site.

Does Bud have your family's information? Birthdates, wedding dates, children's names, grandchildren's names? Send it to Bud. His information is constantly being updated. Be sure your family's data is in his huge database. One day, your descendants might be looking for you and thanking you for this information!

If you have a question about the House of Jossey-Josey or this website, you can contact Bud at bmjj1234@gmail.com . Just be sure to put HOJJ or House of Jossey-Josey in the Subject line so I will know you are not spam.

All of us at the HOJJ thank you for taking the time to view our site. We hope you enjoy your visit here and will come again!
J. Diane Josey
President 2005-2009
mailto:jdjosey@aol.com




Disclaimer: Links from this website to other websites are intended for reference only and do not represent an endorsement of any information, product or service that may be mentioned in the linked-to pages. They are not a part of the House of Jossey-Josey's website and the House of Jossey-Josey has no control over their content or availability or over the accuracy or veracity of their content.
Background Music - Camelot


Check out our Guest Book
At Bottom of This Page

1 May 2013
This site is best viewed at an 800 X 600 resolution



Just a word to let you know that our previous Secretary, Jackie Josey Helfrich, that designed this beautiful Web Site, has been unable to keep it up because of family obligations. So I had to learn, with Jackie's help, how to update the site. ( it has taken weeks and many calls to Jackie "many thanks" ) I have repaired the many broken connections and have added to "Bud Josey's Corner" many new options to view Births, Marriages, Divorces, Deaths, Obits, Wills & Deeds and Josey Related Marriages, with more to come. I hope this helps in answering your many questions.

J. Edward "Bud" Josey
J. EDWARD "BUD" JOSEY
NATIONAL HISTORIAN
THE HOUSE OF JOSSEY-JOSEY



Bud Josey's Corner
43,469 Plus Names
(Find your Jossey-Josey Ancestors Here, Hopefully)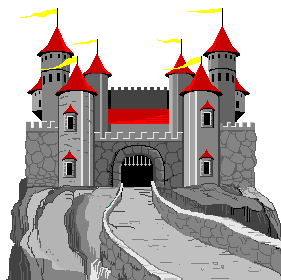 A family tree can wither if no one tends its roots
To view pages thoroughly, enlarge your screen.
If pictures do not come up on any page,
REFRESH/RELOAD


2015 Reunion, Mobile, AL
April 23-25, 2015